It's official – the site of the old Lake Munmorah power station on New South Wales' Central Coast is set to house the proposed Waratah Super Battery.
The NSW state government submitted the Waratah Super Battery project in February this year after Origin Energy announced it would close Eraring's Lake Macquarie power plant – a 2.8 GW coal burner – in 2025.
To ensure the state continues to have reliable power supplies after Eraring is phased out, the state government announced it will install a 700MW/1400MWh grid battery, which it aims to be the largest grid standby battery in the southern hemisphere. In addition to the battery system, transmission infrastructure will be constructed to connect the battery along with other ancillary infrastructure to the existing Munmorah substation within the former power station.
Designed to provide 24/7 backup transmission capacity, the Waratah Super Battery supports network stability and discharge based on network conditions set by the network operator.
In April of this year, the Energy Corporation of NSW (EnergyCo) launched an expression of interest process for the project, which was completed in early May. Then, in September, NSW Planning Secretary Anthony Roberts declared the project a critical infrastructure of national importance. Also last month, EnergyCo released a scoping report for the Waratah Super Battery.
While EnergyCo is still evaluating options for the most suitable battery technology for the project, lithium-ion batteries in containers or other sealed battery arrays are the most feasible.
According to NSW Treasurer and Energy Secretary Matt Kean, the Waratah Super Battery will spur up to $1 billion in private investment and create more than 100 jobs in the Hunter and Central Coast regions during construction. During its operational phase, it will support 10-15 jobs.
"Lake Munmorah has a long history of power generation, with the now demolished power station helping provide electricity to the state for over 40 years," Minister Kean said. "I am thrilled that today we are announcing the return of more power capacity to the area."
Assuming all necessary permits are obtained, construction of the Waratah Super Battery is expected to begin early next year and be completed by mid-2025 before Eraring shuts down.
About the Lake Munmorah Power Plant
The Lake Munmorah Power Plant was a coal-fired generator with a total capacity of 1,400 MW when it was completed in 1969. It was the site of a NSW Government trial of "clean coal" technology in 2007.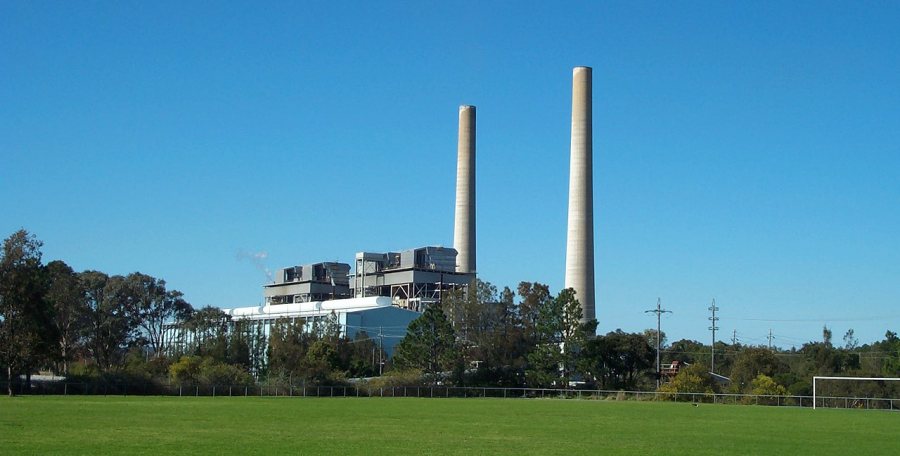 The power station, which is considered one of NSW's dirtiest coal-fired clunkers in terms of emissions, was shut down in 2012 by owner Delta Electricity.
Removal of the four 350 MW generating units, 155 meter tall smokestacks, boiler houses, coal handling facility, conveyor belts and 2.3 km of ash lines fell to Liberty Industrial. And Liberty did a great job (they even won an award for it) on what is said to be the largest power plant demolition project undertaken in Australia to date.
Liberty Industrial was also involved in the demolition of the Wallerawang Power Plant, which is to house the Wallerawang Big Battery.